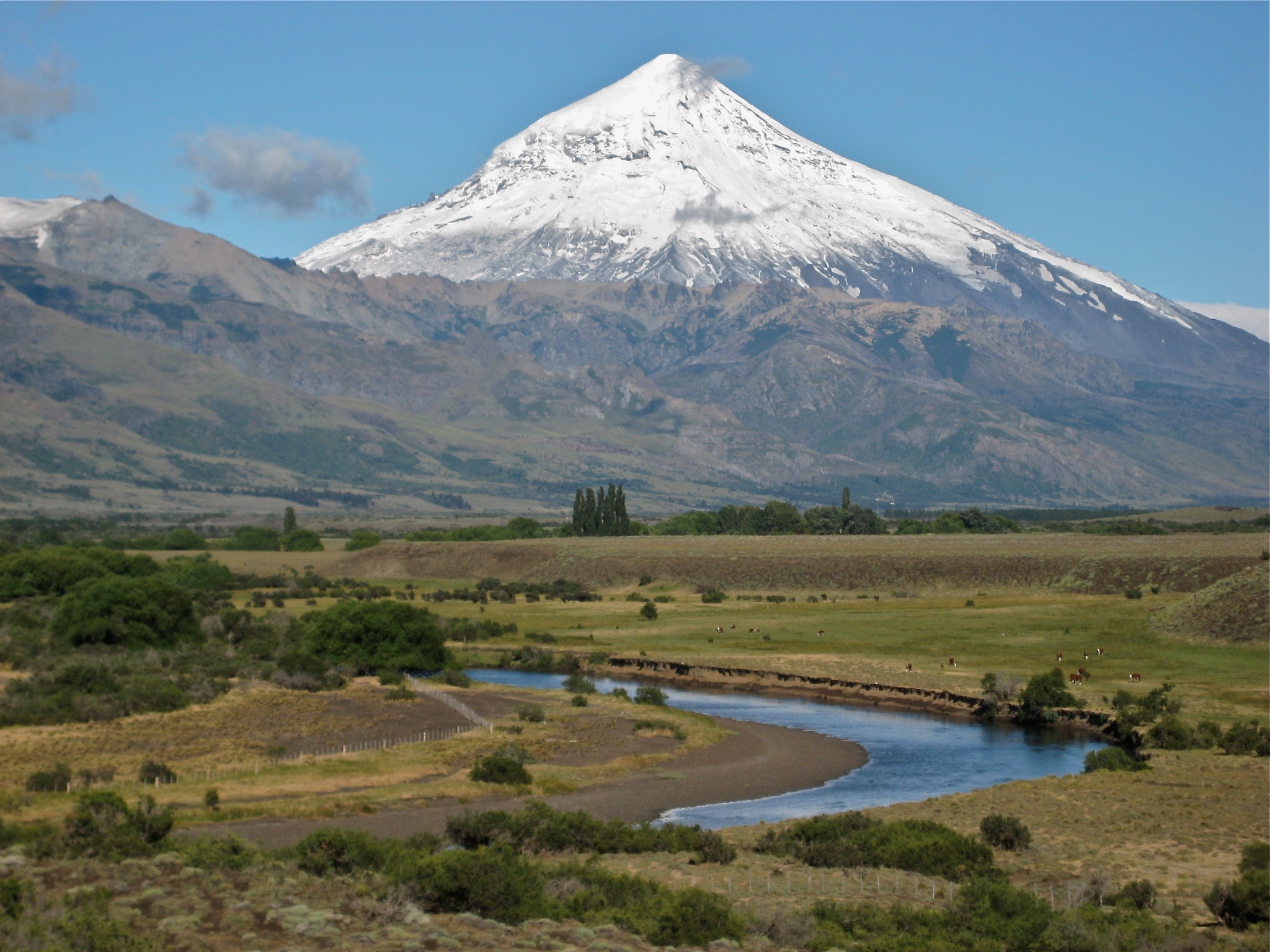 Join us in Argentina in 2019!
Download the 2019 trip catalog here
I first traveled to Argentina more than three decades ago, and over the past 30+ years I've fished, guided, and hosted groups of fly fishermen at a myriad of locations in Patagonia. We will be visiting two locations in 2019. Join us at either San Huberto Lodge or Limay River Lodge. Its a long way to travel, so why not extend your trip and join us for both weeks!
San Huberto Lodge on the Malleo River
January 27 to February 3, 2019
The Olsen family's lodge, San Huberto, remains one of our favorites. The meals and accommodations are beyond compare, and the fishing opportunities are diverse. The lodge accommodates just 12 fishermen that, within the boundaries of the ranch, have access to 22 miles of the Malleo River, a beautiful free stone spring creek, and a remote high mountain lake. Additionally, when conditions are favorable, there is the opportunity to float a remote section of one of the areas larger rivers.
Limay River Lodge on the Limay River
February 3 to 8, 2019
My second week in Patagonia will find me at Jorge Trucco's beautiful new lodge on the banks of the Limay River. Limay River Lodge is strategically located on a remote, thirty-mile stretch of the breathtakingly beautiful Limay River. Besides the wonderful time on the water, those of you who join me will experience an extravagant lodge experience. The rooms are well-appointed and the dining is extraordinary. An evening spent around the fire, under the Southern Cross, is the perfect way to end a day.
If you decide to join me for both weeks, we'll be driving from San Huberto Lodge to Limay River Lodge on February 3. Those who wish to fish solely at Limay River Lodge will be transfered from the airport to the lodge separately. We'll meet at the lodge in the afternoon, and spend our first evening together on the Limay River.
Please contact me if you have questions or would like to reserve your spot. Download the trip catalog with all of the details here.