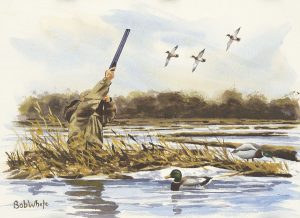 Bob is offering sale prices on all of his cards and many watercolor illustrations thru Tuesday, December 10, 2019.
The Watercolor Illustration Sale features work that Bob has completed over the years for magazines and books.
Get a FREE box of cards with the purchase of three boxes. Any order of 4 or more boxes is 25% off.
Take advantage of these great prices soon! These prices only last thru December 10, 2019.