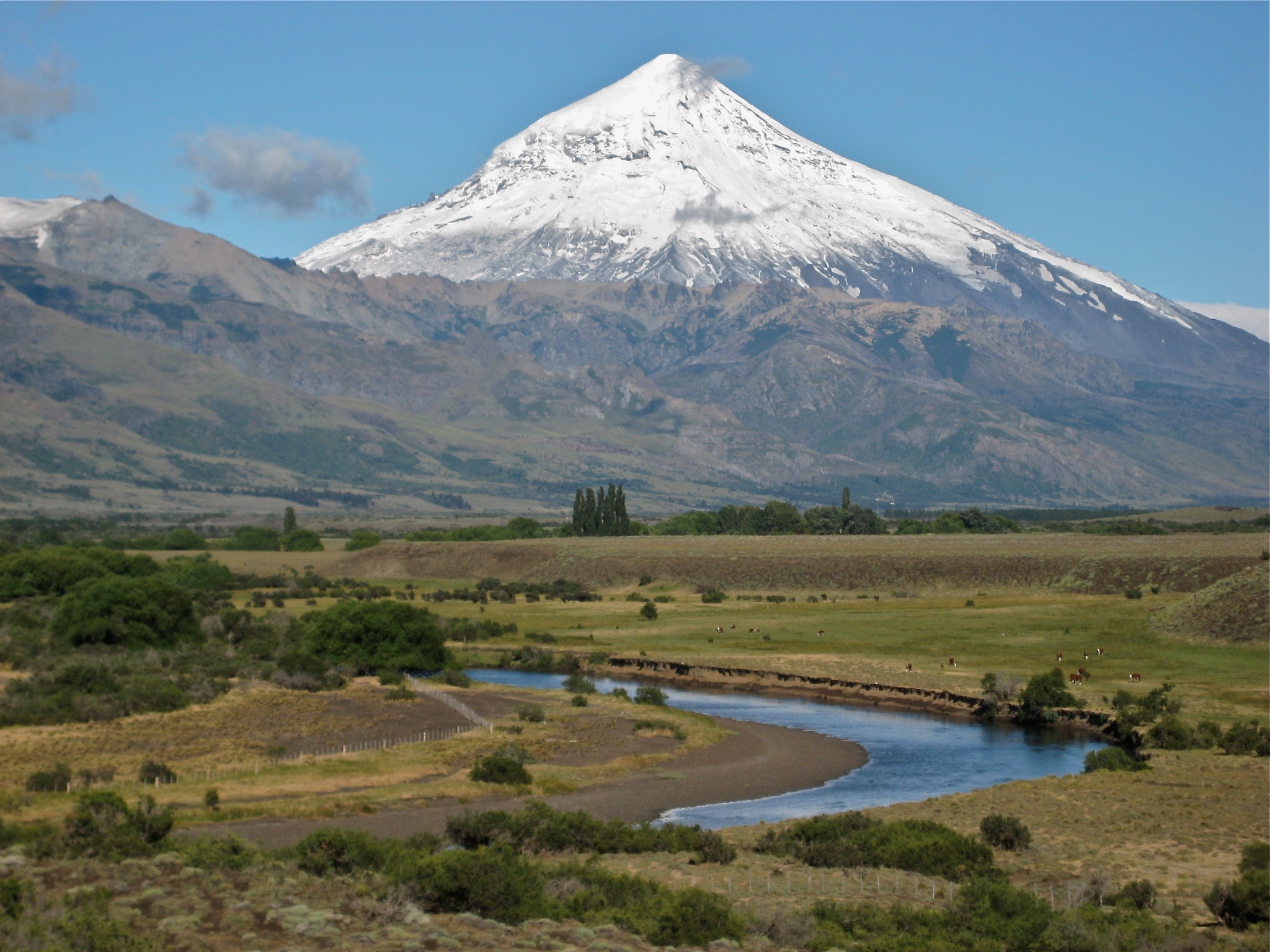 Join us in Argentina in 2023!
San Huberto Lodge on the Malleo River
January 28 to February 4, 2023

Download the 2023 Trip Catalog here.
I first traveled to Argentina more than three decades ago, and over the past 30+ years I've fished, guided, and hosted groups of fly fishermen at a myriad of locations in Patagonia. San Huberto Lodge has become my second home in Argentina. Join us there next winter!
The Olsen family's lodge, San Huberto, remains one of our favorites. The meals and accommodations are beyond compare, and the fishing opportunities are diverse. The lodge accommodates just 12 fishermen that, within the boundaries of the ranch, have access to 22 miles of the Malleo River, a beautiful free stone spring creek, and a remote high mountain lake. Additionally, when conditions are favorable, there is the opportunity to float a remote section of one of the areas larger rivers.
If you'd like to extend your trip at a different fishing venue, hike to the top of Lanin volcano (pictured) or spend a few extra days in Buenos Aires, we can make that happen! We can customize any trip to suit your needs.
Please contact me if you have questions or would like to reserve your spot. Download the 2023 Trip Catalog with all of the details here.