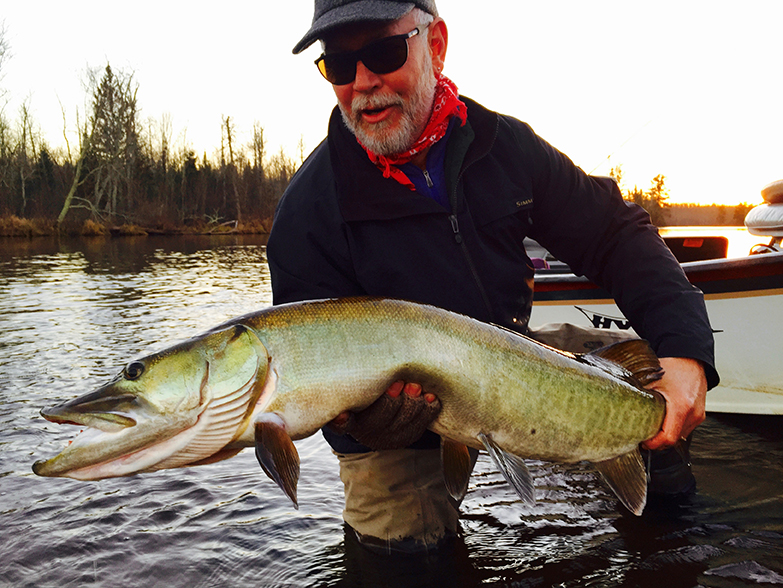 SOLD OUT
September 22-23-24, 2023
Legacy Lodge in Northern Wisconsin
The Musky.
If there's another freshwater fish that evokes the same awe and passion, I'd be hard-pressed to name it. I admit to you that I've been badly bitten by the musky-bug, particularly watching one of these fish come to a fly!
I'd like to share the magic with you.
To this end, I've organized a dedicated team of guides and a small group of fly fishermen to fish some of the best musky water in the upper Midwest. We call it, "Musky Madness", and this will be our ninth year.
Click here to download the Musky Madness 2023 trip information.
Contact Bob if you would like to join the group or request additional information.
In 2019, friend and filmmaker Jordan Stocker captured the spirit of the event in this short film.