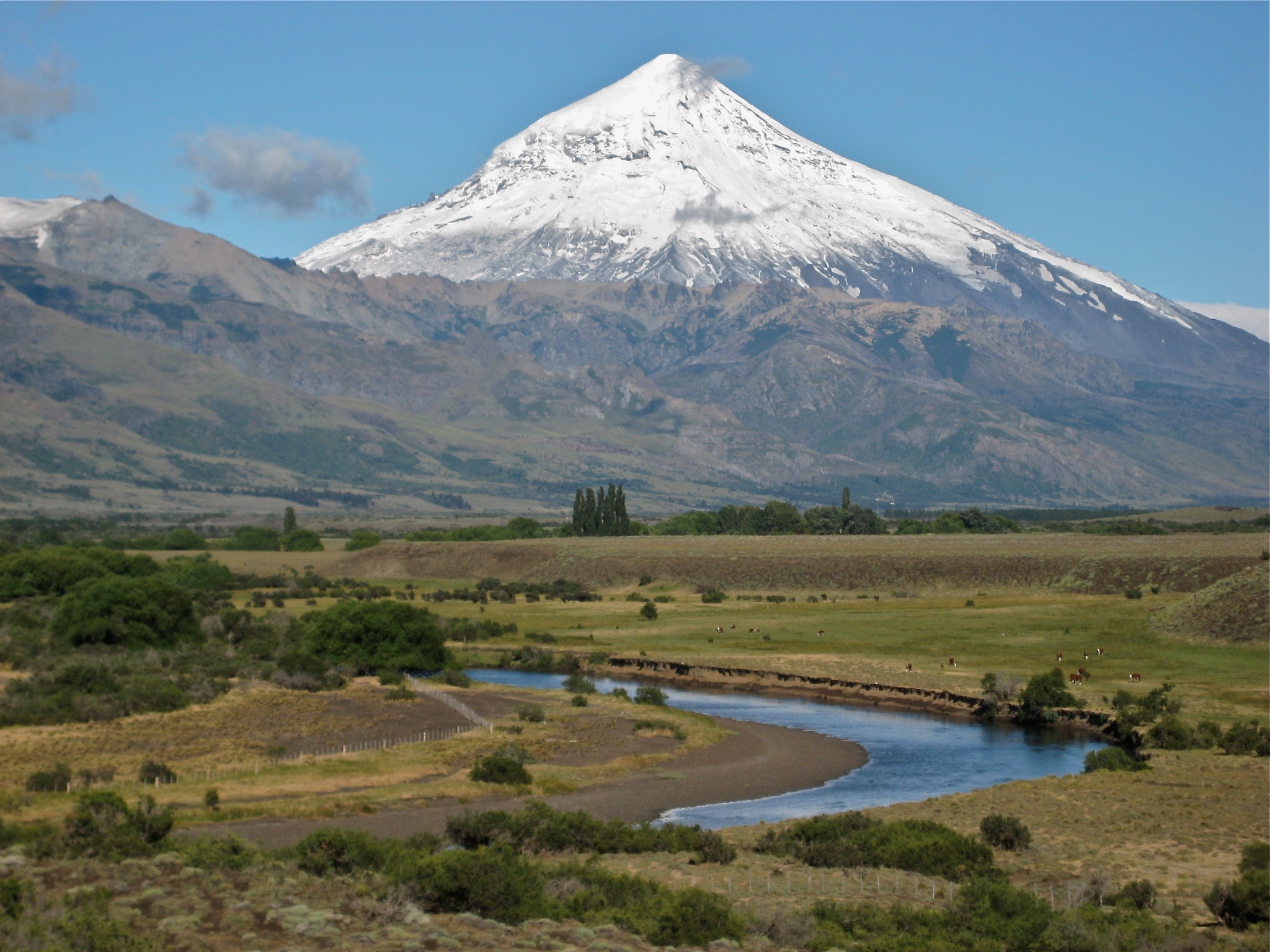 San Huberto Lodge on the Malleo River
I first traveled to Argentina more than three decades ago. For nearly 40 years I've fished, guided, and hosted groups of fly fishermen at a myriad of locations in Patagonia.
The Olsen family's lodge, San Huberto, remains one of our favorites. Every year Lisa and I depart, believing that the experience couldn't possibly be better… and yet, the next season always reveals new improvements. The Olsen family and their staff are uncompromising in their pursuit of excellence, and continue to refine and improve every aspect of what they offer. The food, the accommodations, the fishing program, and the incredibly high level of service at San Huberto have to be experienced to be believed.
The lodge accommodates just 12 fishermen that, within the boundaries of the ranch, have access to 22 miles of the Malleo River, a beautiful free stone spring creek, and a remote high mountain lake. Additionally, when conditions are favorable, there is the opportunity to float a remote section of one of the area's larger rivers.
Hosted Fly Fishing Trips
December 1 – December 8, 2023 (FULL)
January 27 – February 3, 2024 (2 SPACES AVAILABLE)
Download the trip catalog here
We are hosting two groups during the 2023-2024 season. Join us for an upcoming trip!
Our hosted weeks at San Huberto Lodge feel like a trip home. We always enjoy the camaraderie of our groups and the friendships that are made.
If you'd like to extend your trip at a different fishing venue, hike to the top of Lanin volcano (pictured) or spend a few extra days in Buenos Aires, we can make that happen! We can customize any trip to suit your needs.
Download the trip catalog with all of the details. Please email me or call 651-433-4168 if you have questions or would like to reserve your spot.
Customized Unhosted Trips
If you can't join us on one of our hosted trips, we can help you make reservations anytime during the fishing season. We act as booking agents for the Olsen family, so are able to make arrangements on your behalf. Let us help you organize the Argentine fly fishing experience of a lifetime!
Send me an email or call 651-433-4168 for more details.
The Fly Angler Discount
Travelers who book their trips with us will enjoy a 20% discount on Bob's curated collection of gear and apparel at The Fly Angler. Click here to review Bob's San Huberto Argentina collection.
Our January trip to San Huberto Lodge usually coincides with the Neuquen Provincal Rural – an annual provincial fair featuring gauchos, handcrafts, metal work, woolen goods and much, much more. Watch the video below to see what the Rural is all about.