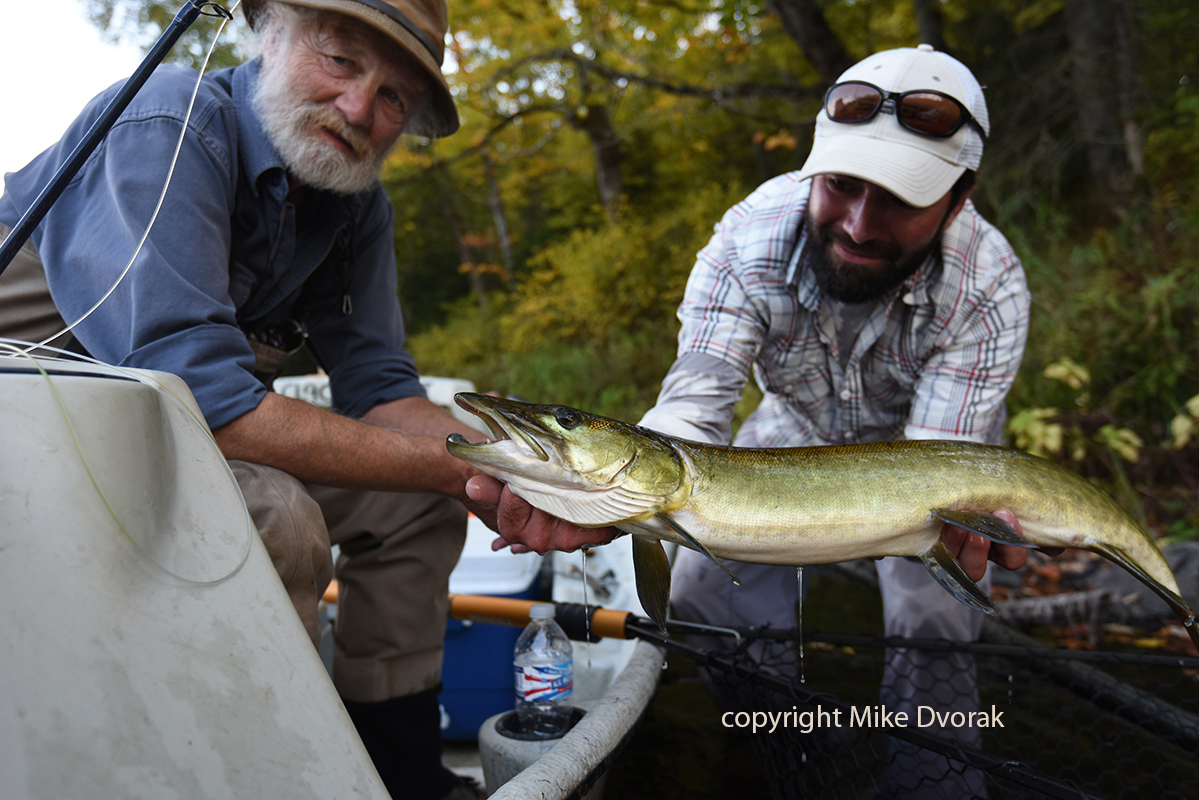 Autumn used to be a simple time of year for me; the leaves began to change, and I divided the days between splitting fire wood and bird hunting. That all changed when my friend, Kip, introduced me to guiding fly fishermen for musky.
My first day out was disastrous, (read about it here) but in true fashion I found a horseshoe in my pocket, and the next day out one of my fishermen, who had never caught a musky, landed the fish of his lifetime.
To say that I was hard-bit by the musky bug would not be an exaggeration. To say that my autumns have never been the same would be an understatement. To tell you that my wood pile has been neglected would be accurate.
In an attempt to scratch my new-found itch, Lisa and I decided hold an annual three-day fishing trip, focused exclusively on musky. This past September we held our third, "Musky Madness" on some of the fabled rivers of northern Wisconsin, where we gathered some of the best local musky guides, and turned them loose with a handful of very lucky fly fishermen.
Fly fishing author, John Geirach, joined us, and photographer, Mike Dvorak, captured many of the images that follow.