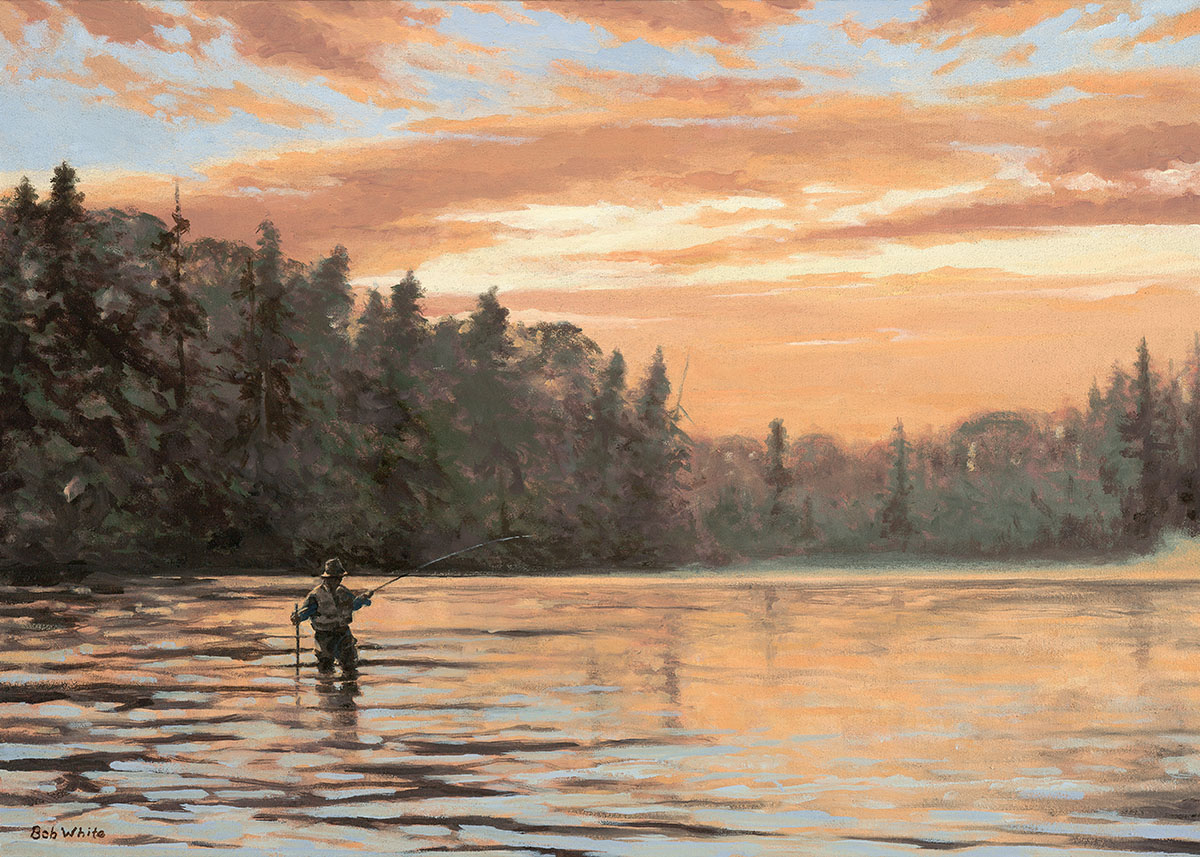 "The meeting of two personalities is like the contact of two chemical substances: if there is any reaction, both are transformed."
 ~ Carl Jung
I grew up in an era when every little boy worth his salt wanted to be Davey Crockett or Daniel Boone. The prized possessions of my youth included a coonskin cap, my BB gun, a buck knife that I'd sharpened to a razor's edge, and a compass. I didn't really need the compass since I'd completely memorized every farm field, wood lot, pond, and creek bottom within miles of my house. The compass was prized because it belonged to my father.
I spent every possible moment outside fishing, hunting, or trapping. My friends and I didn't even come home for meals. When we could get away with it we cooked our lunches in the woods behind the house. Hot dogs fried in ketchup were a staple, and although we did set the woods on fire more than once, we always hung around and helped the volunteer firemen put it out.
Getting older didn't change me much; I lost the cap, traded the BB gun for a shotgun, kept an even keener edge on the knife, and became a bit more careful with fires. Coming of age, and learning to drive, meant that I could go further afield on my adventures. My friends and I would leave on a Friday after school and drive for five or six hours in someone's old car, into the heart of the Ozark Mountains, to knock around and fish for trout. We'd come home on Sunday evening, tired, dirty, and with only fumes in the gas tank.
So, when I wrote The Boss, who in 1983 managed Golden Horn Lodge in Alaska, and told him that I was an experienced guide, it wasn't so much a matter of deception as a statement about my competency. The Boss bought it (at least I think he did), and hired me.  I went to Alaska the next spring to quickly learn everything I could about guiding. It was during that first summer, while learning on the job, that I met Jack.
Like the heroes of my youth, Jack was bigger than life. Well over six foot tall, with hands the size of small hams, Jack's physical presence was only eclipsed by his experiences. He had hunted and fished all over the world. He'd shot in Africa, fished from Alaska to Argentina, and was a fly-casting champion at the San Francisco Casting Club back in the 50′s and 60′s. He knew double guns, bamboo fly rods, bird dogs, and whisky. He had a gravely voice that was perfect for telling a story, particularly if there was an ironic twist in its ending. His eyes were bright and quick, and his nature generous. He didn't bullshit because he didn't have to, and if you were lucky enough to earn his respect and friendship, you could take it to the bank. He's what I think of as a "man's man", Teddy Roosevelt, Jack London, and Zane Grey, all rolled into one. Davey Crockett, Daniel Boone, hell even John Wayne, all came down a notch as I got to know Jack. He was my best man when Lisa and I were married at the lodge, and I can honestly say that not seeing him once or twice a summer was the hardest thing about my short hiatus from Alaska.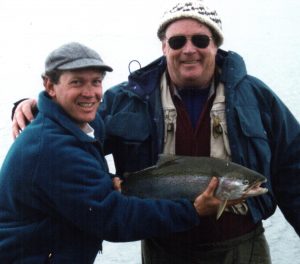 After a couple of seasons of not fishing with Jack, I came to the realization that we might not see each other again. Life's funny that way, the routines that we take for granted can suddenly change, leaving us with just our memories. With the realization, it occurred to me just how much I'd like to have a set of Jack's fly rods… not so much for the fishing, as for the holding. I asked Jack if he might trade me a set of his bamboo rods for a painting. Several weeks later a package arrived with two classic Winston rods, made for him by Doug Merrick.
I've fished those rods on the little Mill Stream, behind the studio, and have caught some nice brook trout with them. But, to be honest with you, it's not the fish that I remember, it's the time spent with my old friend, Jack.
–
Postscript
The painting, "Crossing Over", was sent to Jack shortly before his passing.  If I ever get around to publishing a book of my favorite paintings, it will be on the title page with a dedication to Jack and all the old guys who took me under their wings and gently taught me about life, while I was being paid to guide them.