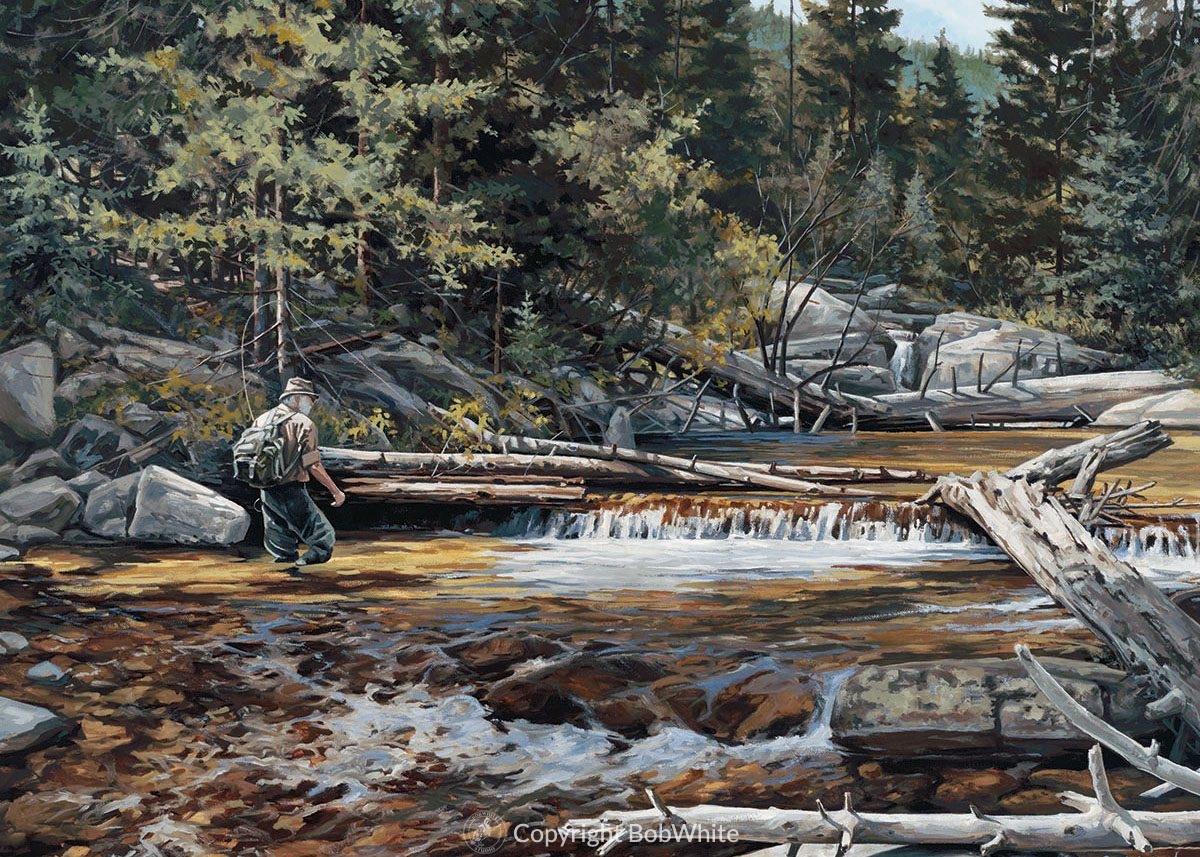 Twenty-nine years is a long time… but looking back, it seems like just yesterday that Silvio Calabi, then the editor of Rod & Reel magazine, contacted me about illustrating a story written by John Gierach.
That was in 1988, the story was titled, "East Big Fish", and it was our first collaboration
After Lee Wulff's tragic death in April of 1991, the editors at Rod & Reel asked John Gierach to write the magazine's closing column, and John suggested that I illustrate his work. Our first regular column together, "The Sporting Life", was published in March of 1992. The illustration for our 100th column was a painted in 2008, and shows John fishing his home water.
This was to be our twenty-ninth year working together, some 150(+) collaborations. But, sadly, Fly Rod & Reel has decided to close its doors. Magazines come and go (I've worked for several that have), but I truly believed that such an iconic publication, as Fly Rod & Reel would long outlive me.
In all the years we've worked together, I was never told what to paint. John was comfortable with however I decided to illuminate his words, and for that I'm grateful. Our collaboration has always been a great source of positive energy and pride for me, and I'd like to believe, for John also.
It's been a lot of fun for me to share many of those paintings here, in this newsletter, with my friends. One day, I'd like to have a gallery on our website with all of the paintings I've done for John's column. Until then, I thought you might enjoy seeing a collection of paintings in which John is the subject.