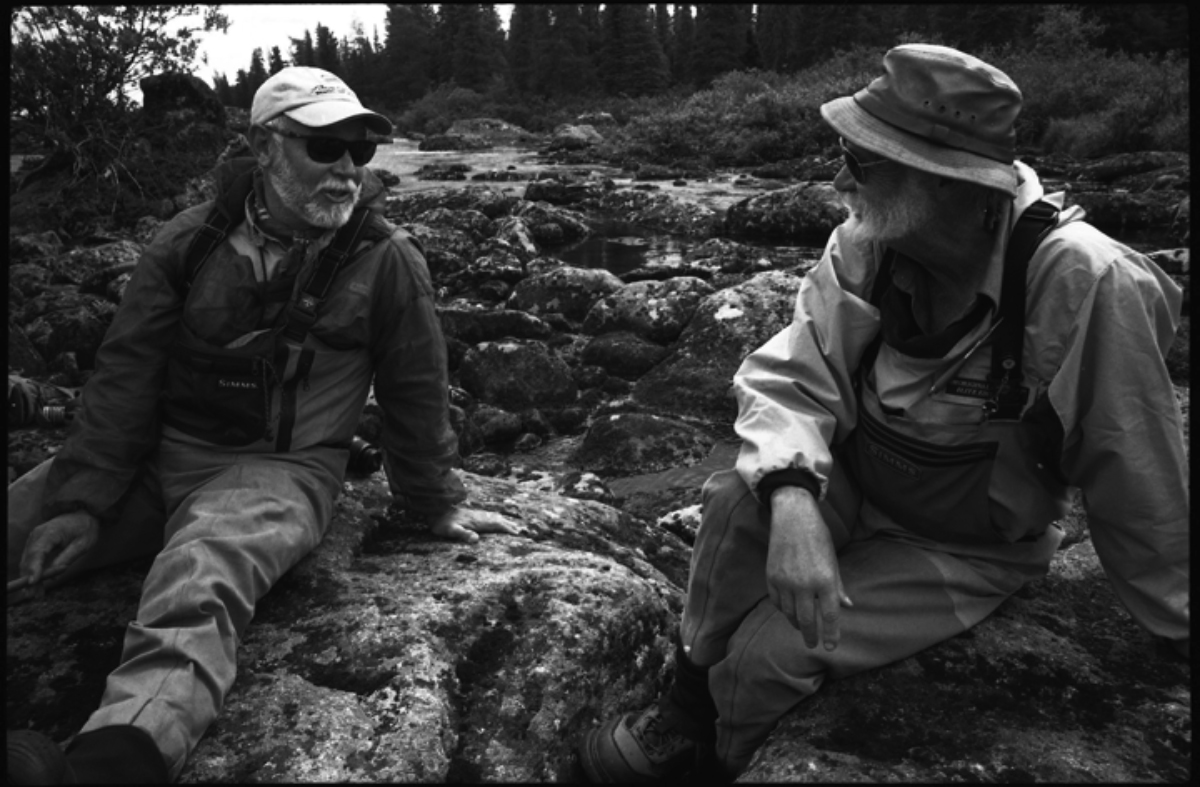 BobWhite and John Gierach in Labrador – Photo, Mike Dvorak
Since Fly Rod & Reel magazine ceased publication my friend John Gierach and I have wondered what would happen to our collaboration of nearly 30 years.
IT'S OFFICIAL!
We're "keeping the band together"!
TROUT magazine, the quarterly membership publication for Trout Unlimited, has given us a home and will publish our collaborative column, beginning this autumn. Look for your magazine, with our column, to arrive in October.
John and I couldn't be happier about this development, and we encourage all of those who have enjoyed our work in Fly Rod & Reel these past 25 years (and aren't already members) to join Trout Unlimited.