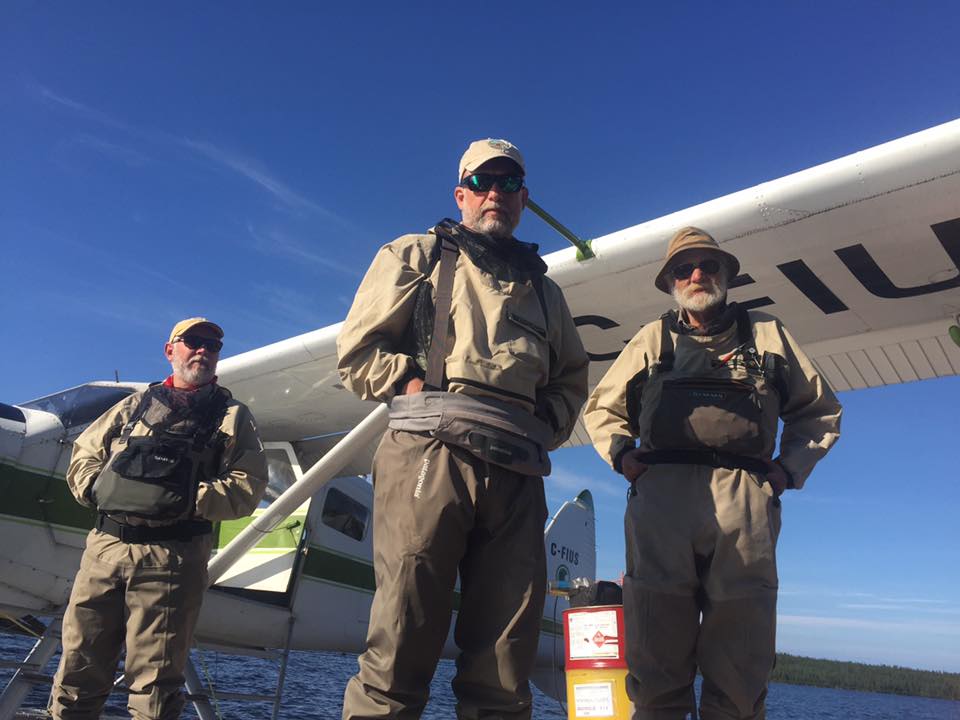 My good friend, Robin Reeve, owns a lodge in Labrador that's way the heck out there. For several years he's very generously asked me to come and visit. Unfortunately, because of work in Alaska, I was never able to accept. Last summer was different, however. I'd decided to cut back my time in AK; to fish and paint, and spend more time with my gals.
Minneapolis to Toronto to Montreal to Sept Isle to Wabush… and the next day (weather permitting) an hour and a half further north in a floatplane. As beautiful as it was… I had a hard time keeping my eyes open as the boreal forests and countless lakes sped past beneath us. The change in the bush plane's pitch woke me up… and we were at the lodge.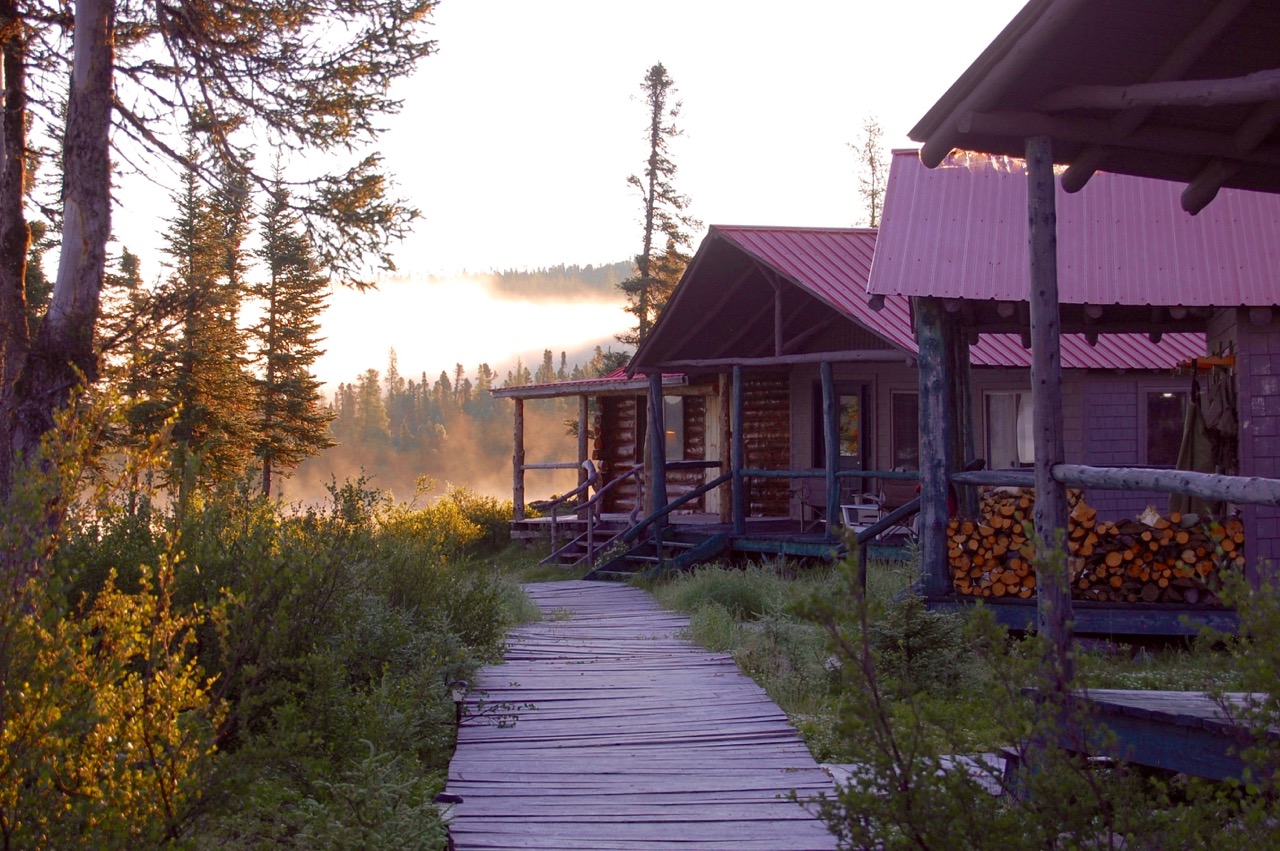 Our first day began with a short plane ride to a neighboring lake, and a mile long hike to the top of a connecting river. I was among old friends, and more than a few jokes were told along the way.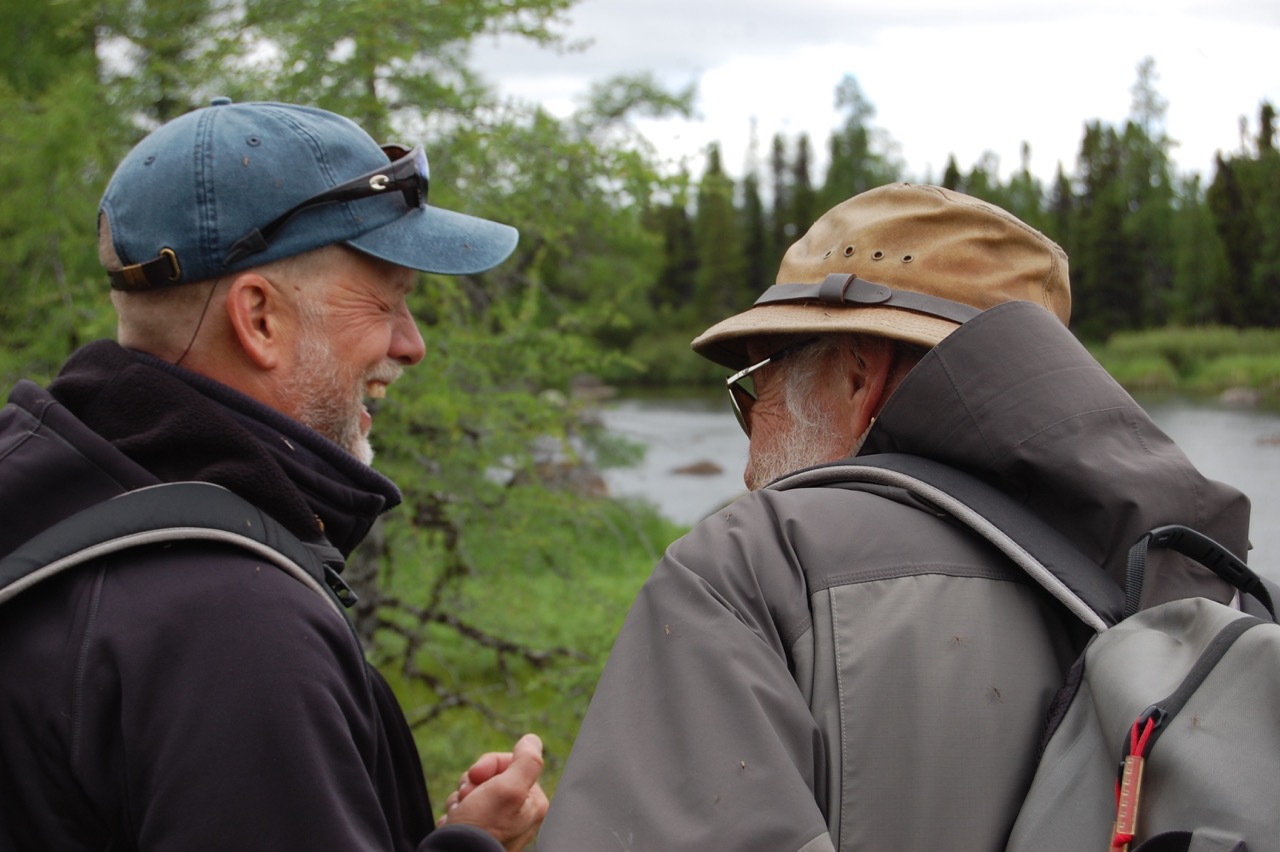 Once we got to the top of the river, my friend Mike Dvorak, didn't waste any time getting on the board.
John Gierach wasn't far behind him.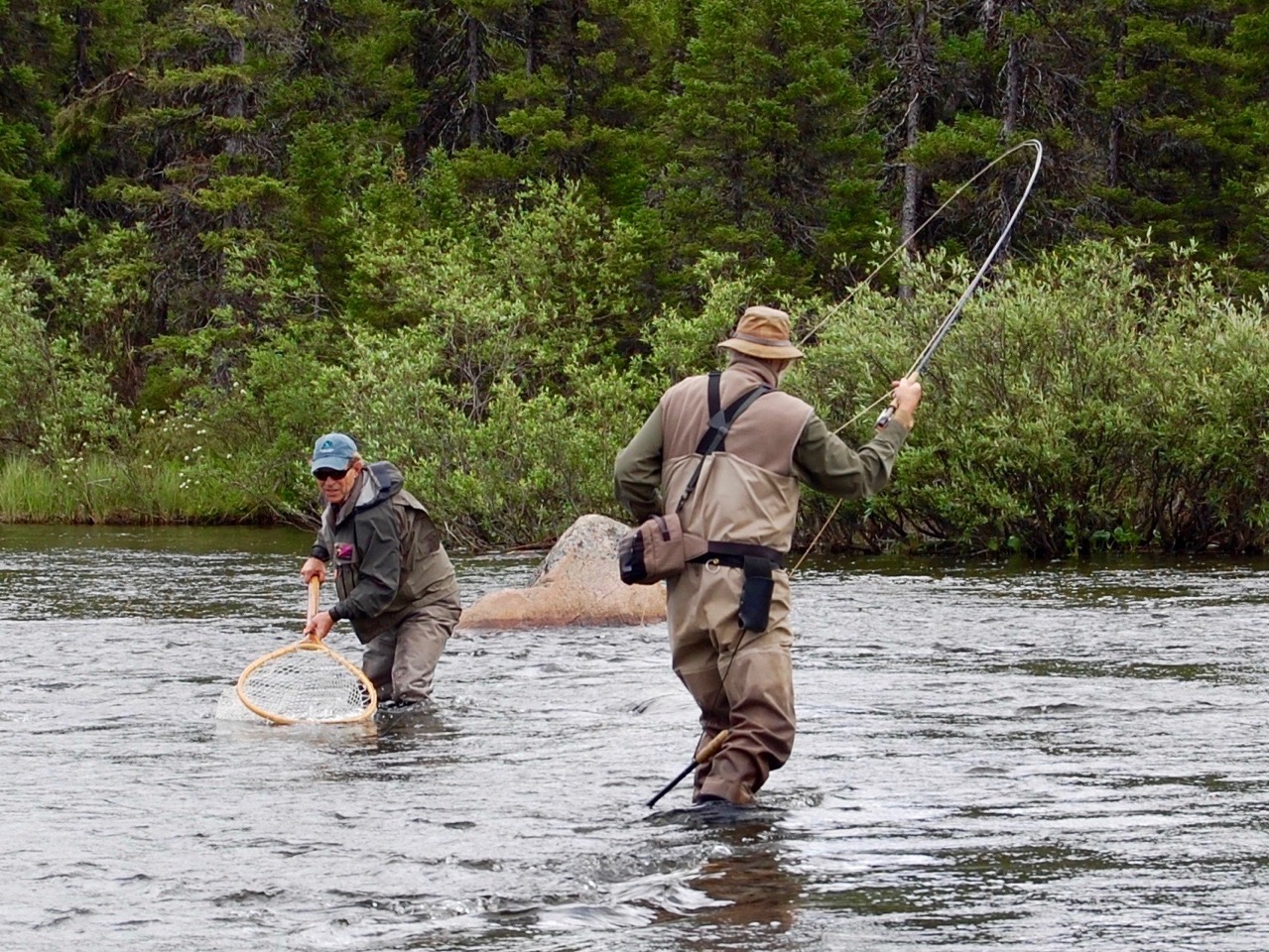 John subsequently wrote a short story about our adventure, which I illustrated with this painting…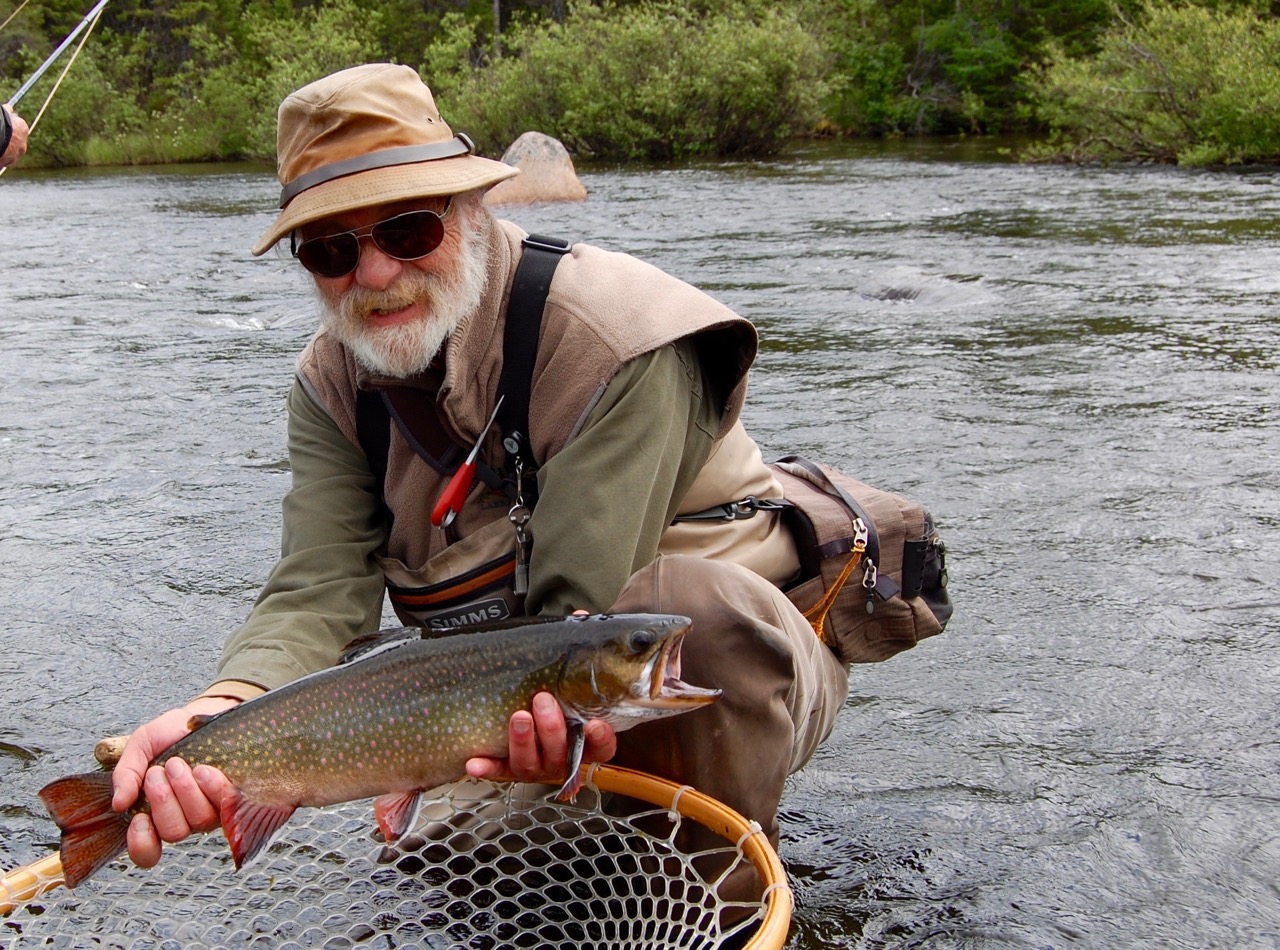 After thoroughly exhausting the top of the short river, we spent the day fishing down to the lake and the waiting plane. When the water was tight, we took turns. When we could, we spread out and all fished.
On our second day, we flew 1-1/2 hours north to Mistastin, an impact crater lake that was formed 36 to 40 million years ago. The lake flows further north to the Arctic Ocean. Its outflow holds arctic char and lake trout, land-locked by a barrier falls.
The flight back to the lodge that evening helped to give me some perspective about the last ice age. There was once 2 miles of ice on this part of Labrador. This photo was taken at 6000 feet, or half way to the top.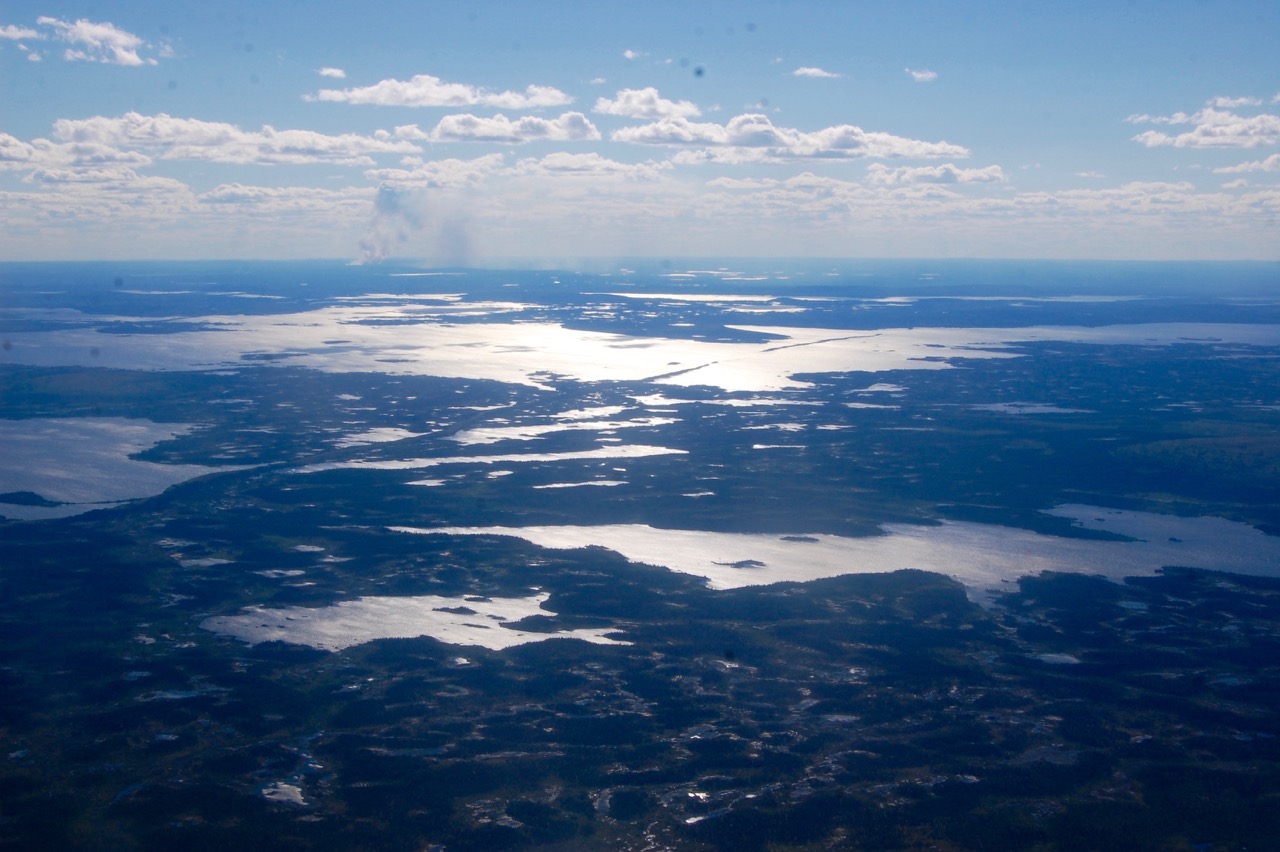 Over the week, we often flew out, and sometimes left by boat… but we always fished small water. Because it's small and requires the fishermen to often take turns, this water is rarely fished, perhaps once or twice during an entire season. We didn't mind a bit.
The days passed quickly and became a week… and it's a week I'll remember for a long time.
Thank you, Robin!
If you'd like to see Robin's description of our week's adventures, with more photographs by Mike Dvorak, you can find it here.
https://trophylabrador.wordpress.com/2017/09/09/small-streams-big-brook-trout-good-friends/