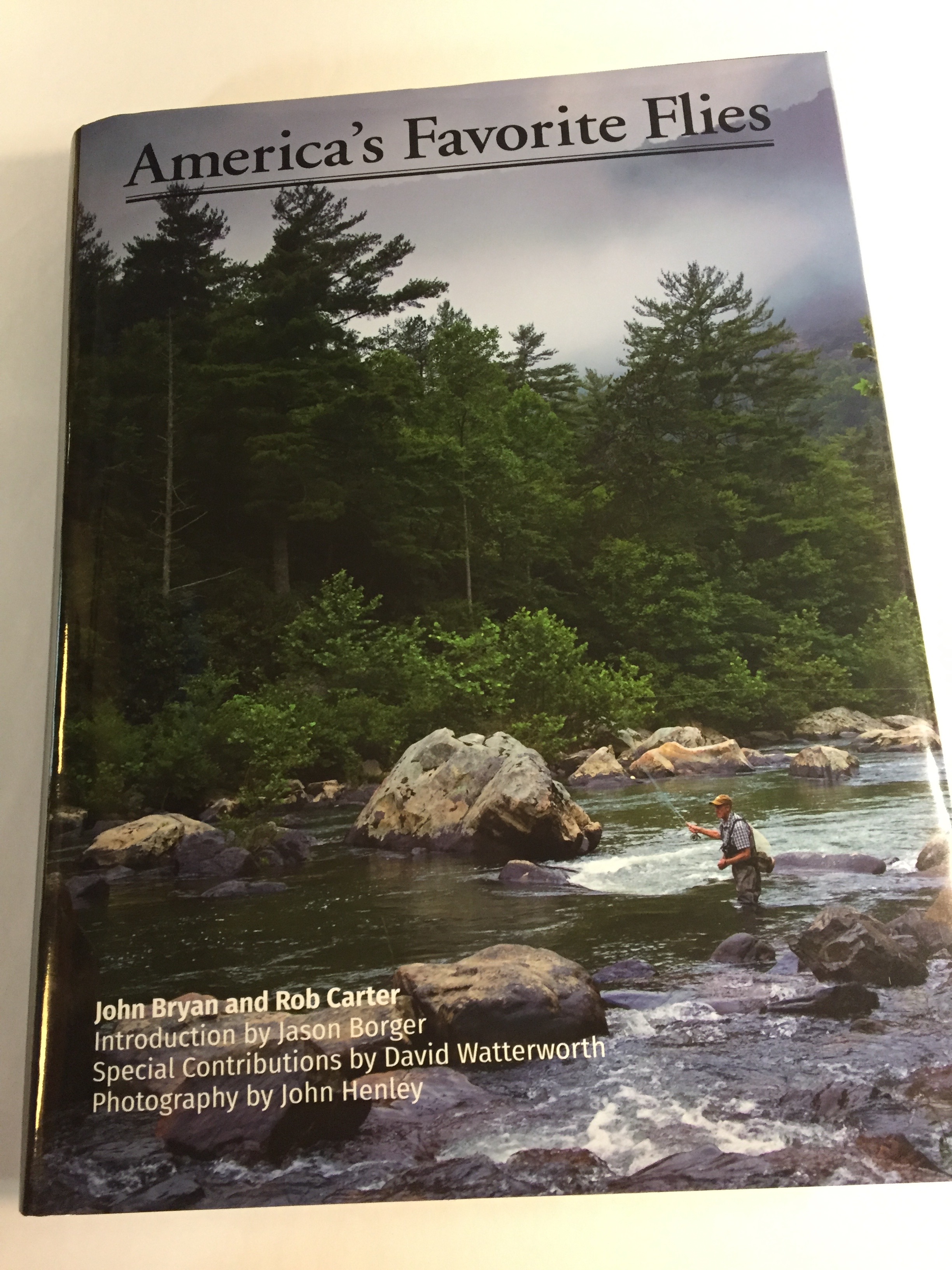 Yesterday I received a package with one of the most extraordinary books I've ever experienced – "America's Favorite Flies". I say, "experienced" because paging through its 656 pages is just that, an extraordinary experience. It became delightfully apparent to me, page after page, that every detail of this book had been painstaking considered, then reconsidered many times, and flawlessly executed.
The book contains contributions of favorite flies by hundreds of noteworthy fly fishermen, each beautifully photographed and annotated with descriptions by the contributors. Spaced every so often is a "Gallery" section with untold pages of fly fishing artwork; drawings, photographs, leatherwork, sculptures in wood and steel, and paintings.
This is an awe-inspiring book, and I am honored to have contributed. Thank you John Bryan, Rob Carter, David Watterworth, John Henley, and everyone involved for the countless hours of effort and love that this volume represents.
If you love fly fishing, "America's Favorite Flies" should be in your library. All proceeds from the sale of this book will be directed equally to The James River Association and the Native Fish Society whose missions are to protect and preserve the environs of fish. To learn more about the book, and purchase a copy, visit americansfavoriteflies.com.