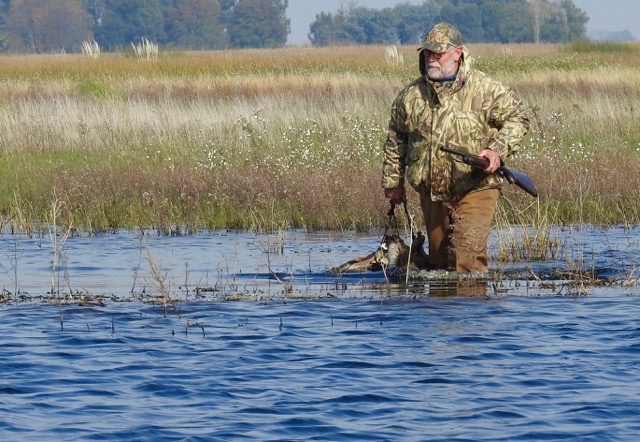 Join me for a legendary duck and perdiz hunt in Argentina!
Estancia Santa Rita
April 27 to May 3, 2018
I've guided and shot in Argentina since 1985, and Estancia Santa Rita is one of the finest waterfowl destinations I've ever experienced. It's a dedicated waterfowl lodge, with both morning and evening hunts. There is also the option for the occasional afternoon perdiz hunt.
The blinds are numerous, well situated, and thoroughly prepared. The guides are attentive, and the accommodations are authentic and extraordinary. I'm excited to be hosting my second trip at Santa Rita!
As regular contributor to Ducks Unlimited magazine I often paint from my experiences in the marsh. Some of this work  also finds its way into the pages of Gray's Sporting Journal, Sporting Classics, Shooting Sportsman, Big Sky Journal, and a myriad of other sporting publications. While at Santa Rita, I plan to paint several canvases, and I'll share each day's work with you upon your return to the lodge. Much of the work will be plein air studies to be used for completing larger studio paintings after the trip.
All of the information you'll need can be found on the Frontiers Travel website. You can review the trip catalog here.
If you'd like to join us, and book the trip, please contact:
Elaine Wissolik
Frontiers Travel
Senior Program Manager
Toll-Free: 800-245-1950
Phone: 724-625-4920
ewissolik@frontierstravel.com
Let me know if you have any questions, or if we can be helpful.
bob@bobwhitestudio.com
651-433-4168