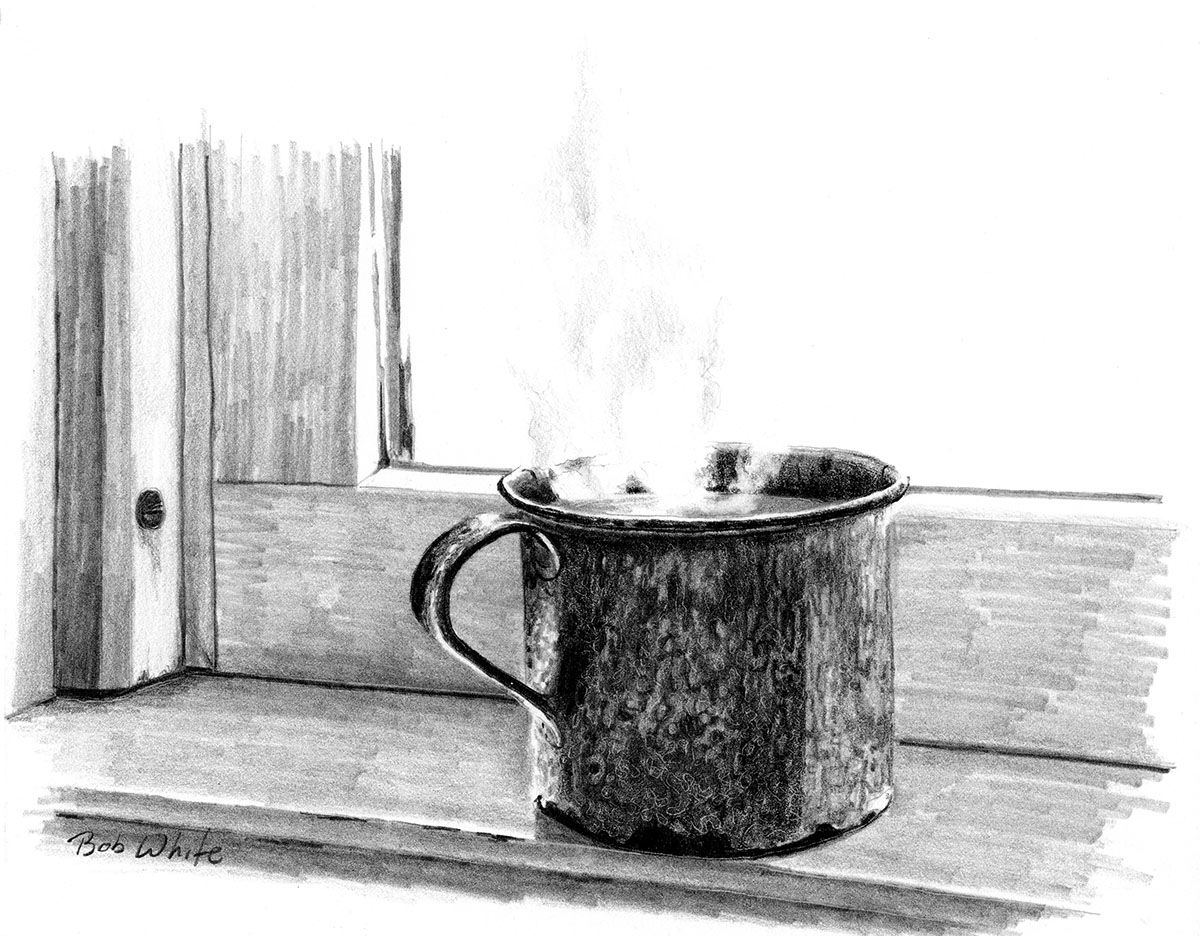 Someone once described me as a collector, and I suppose they're right.
The studio where I paint and write is full of things I've collected over the years. The shelves are lined with rows of hand carved decoys, old books, antique fly reels, and countless relics. The windowsills are overrun with bird and game calls. The walls are covered with photographs of bird dogs, mentors, family, and friends, most of them holding a fly rod or shotgun. There's a 'Blazo' box from Alaska in the corner; it's full of bamboo rods, landing nets, snowshoes, old gaffs, and my son's .22 rifle.
Behind the wood stove is a beer crate of rocks and other relics… at least one from every river I've fished. I believe that the spirit of these rivers, and the fish that live there, are alive in the rocks; that they need only to be placed in water to tell their ancient tales.
On my desk is a big glass cookie jar, the kind you might see on the counter of an old general store. Lisa calls it my "Boo Radley Jar" because it's filled with the little treasures that no one but a child or an innocent would think to keep.
There are pocketknives and bass plugs, dog collars with bells, an old baseball, harmonicas, bootlaces, and buttons from many a retired canvas shirt. The bottom of the jar is layered with coins from far off places where I've knocked around, a few grouse feathers, and much more.
It's full of memories.
Some people would consider my world cluttered, but I don't feel encumbered. It seems that everything around me has a story to tell, and it's a warm and welcome feeling to be surrounded by my past. Particularly so, when I use so many of them as props in the images I create.
The rusty tin cup on my desk, for example, was found at my first river camp in Alaska. Since then it's been used as a prop in numerous drawings and paintings.