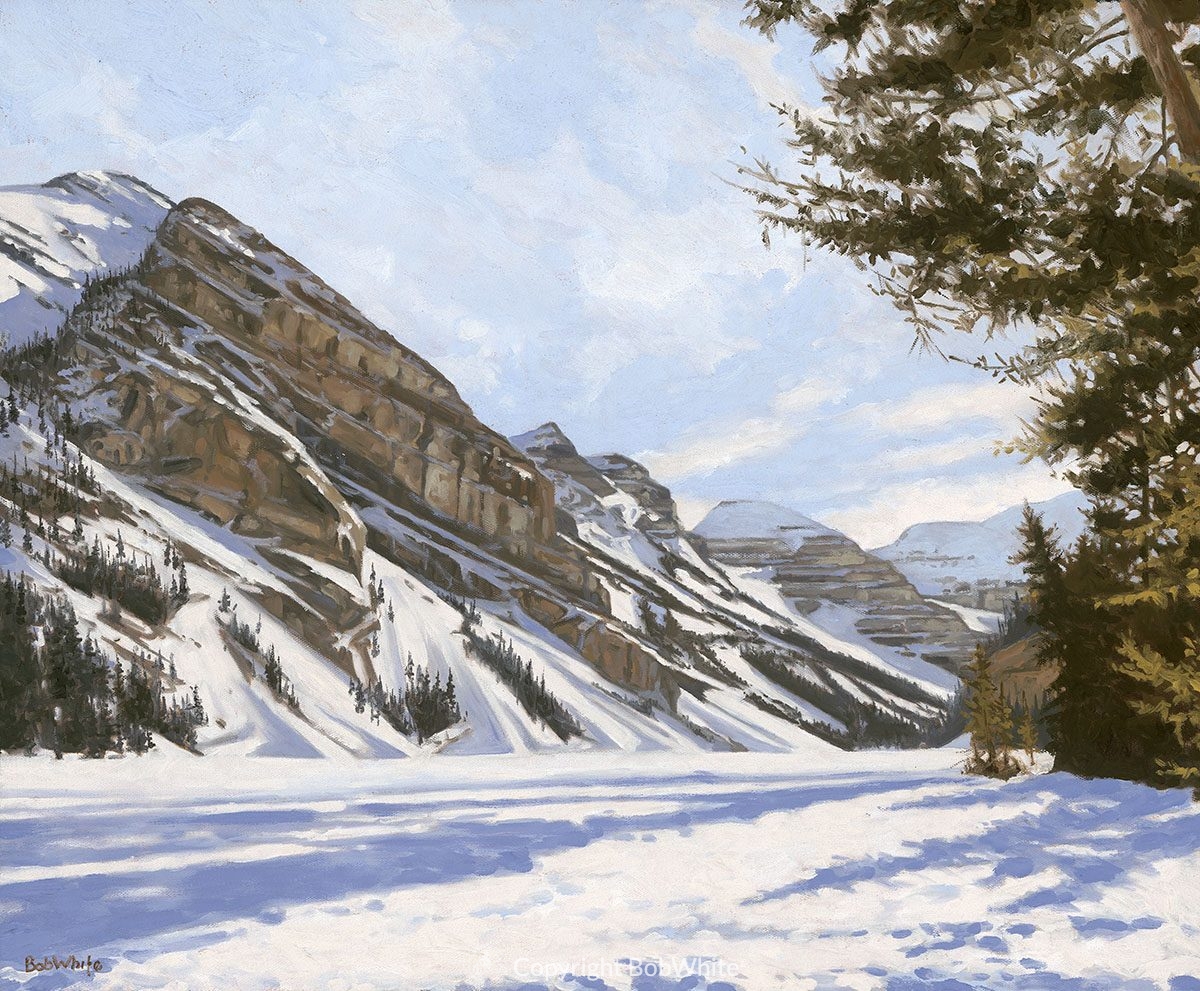 I recently helped the BBC film a short documentary about the Rocky Mountaineer – a deluxe passenger train which runs between Vancouver and Banff. I spent two wonderful days touring and sketching along the way. While in Banff, I was scripted to set up my easel and paint a quick color study of Lake Louise. The lake was still under ice, but the light was exquisite.
Click here to watch the completed short film.
Later, after returning home, I finished a larger canvas based upon my color sketch and a few quick photos I shot with my phone. "Winter's Mantle – Lake Louise" is a 24 x 20 oil on canvas. More information about the painting can be found here.
I highly recommend the trip. Let me know if you're interested… perhaps with a little fishing on the Bow River out of Calgary after the train ride is finished?