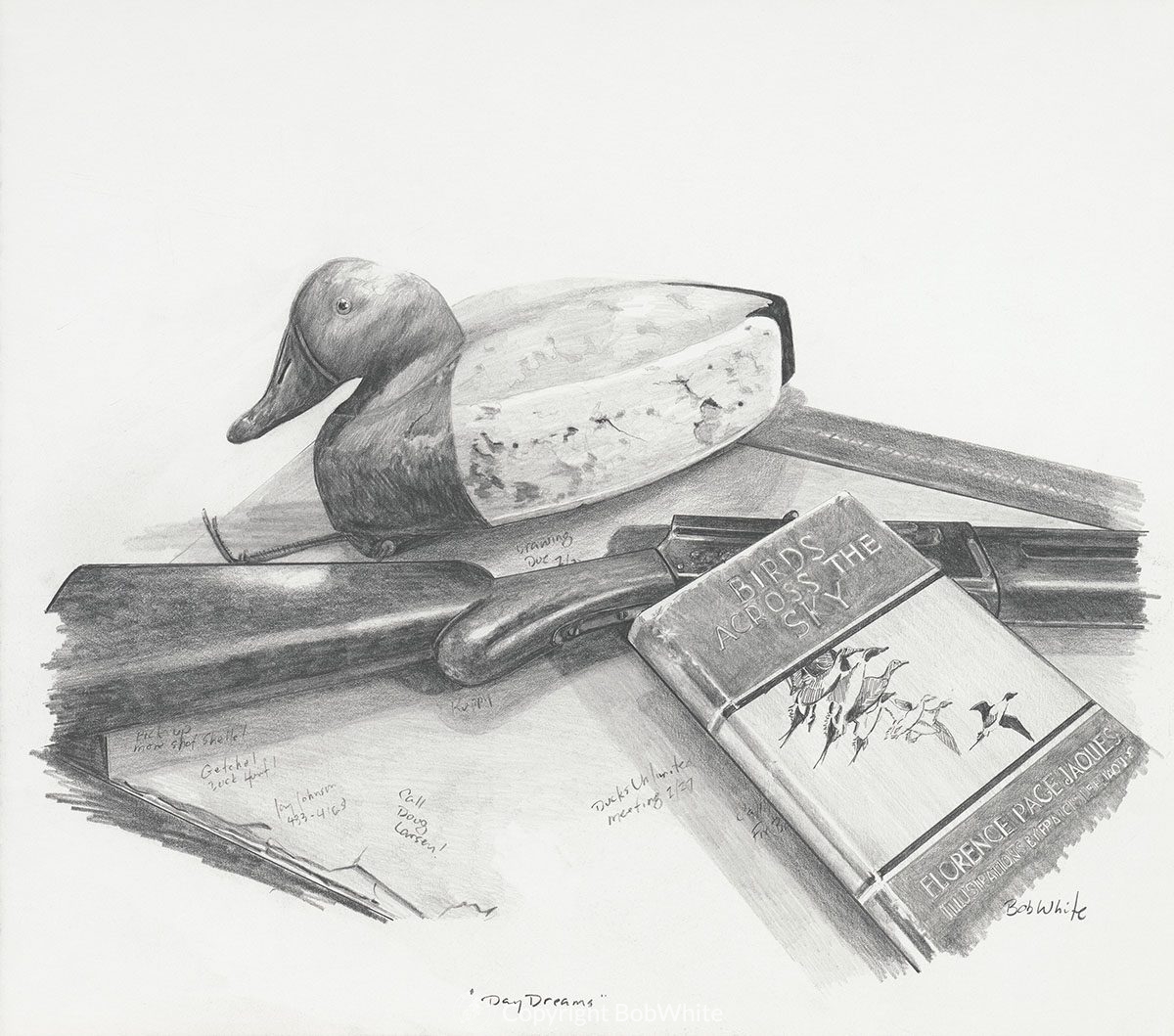 September 3 to October 23, 2021
Join me at the Artist's Reception on Saturday, October 16, 12:00pm – 3:00pm
Whenever I'm asked which artists have influenced and shaped my work, Francis Lee Jaques is always included in the list. I grew up reading the books he illustrated, and while the various authors' stories often captivated me, the illustrations by Jaques were transformative. I grew up wanting to be like him; the guy that illustrated the outdoor experiences I dreamed of living. Since those days, I've endeavored to collect a copy of every book in which he's contributed, and some of my favorites are those authored by his wife, Florence.
Two years ago the Jaques Art Center reached out to us with a proposal to exhibit a large body of my work, and we were thrilled to accept. The Center houses two galleries. The Jaques Gallery is dedicated to Francis Lee Jaques's work, and the Carnegie Gallery, where my work will hang. I'm deeply honored to have my work in the same museum as one of my heroes.
The work will be on display from Friday, September 3 until Saturday, October 23, with an artist's reception on Saturday October 16 from noon until 3 pm. We hope that you can stop by to view the show or join us at the reception! Admission to both galleries is free.
The Jaques Art Center, located in Aitkin, Minnesota, is housed in the town's old Carnegie Library, under the shadow of the water tower and across the street from the courthouse.
The Jaques Art Center
Location: 121 2nd St. NW Aitkin, MN
Hours: Tuesday through Saturday, 11 am to 4 pm
Phone: 218-927-2363