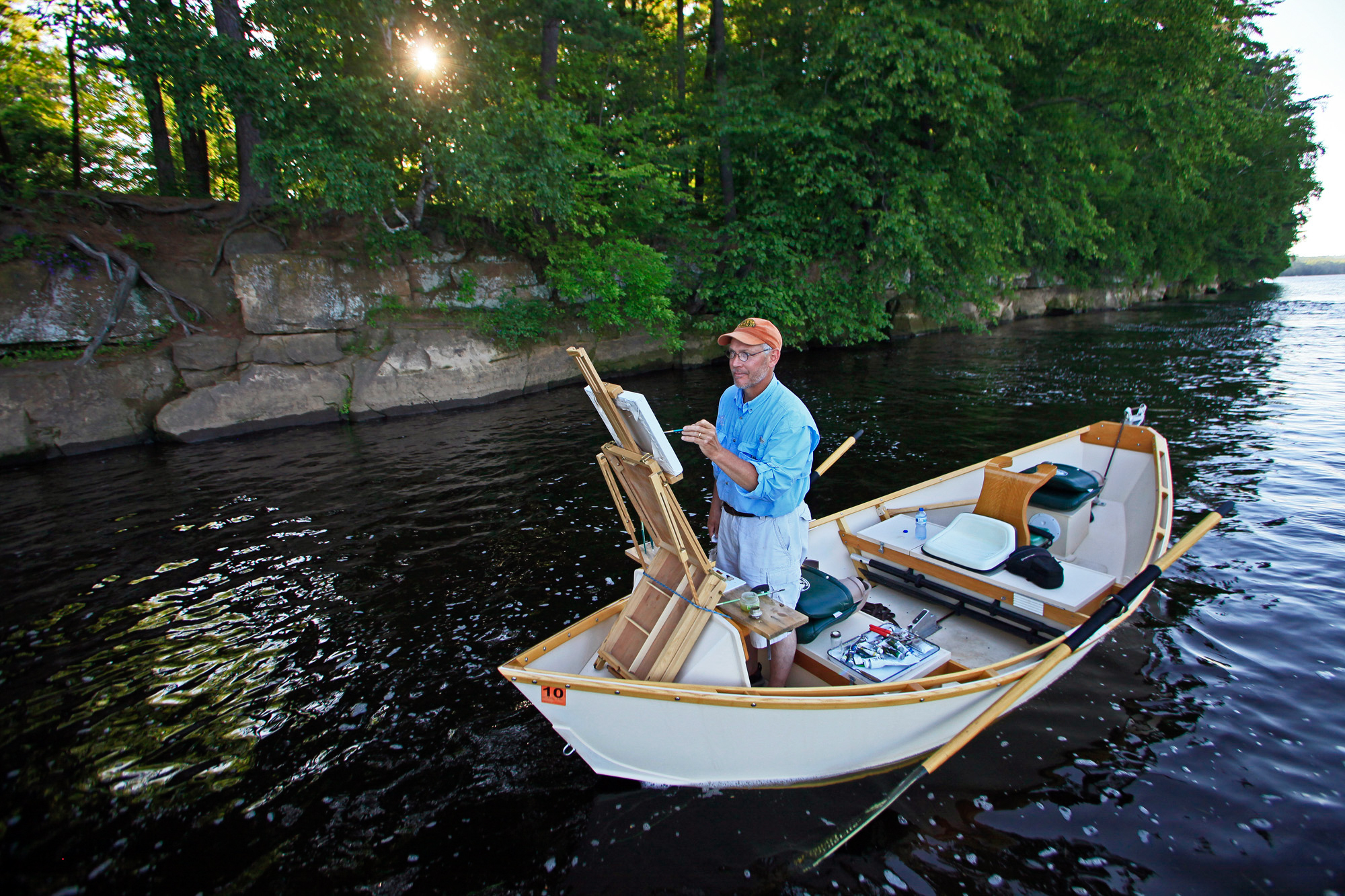 Photo by MARLIN LEVISON * mlevison@startribune.com
One of the great joys of my life is painting on location, also known as plein air. Since much of my time is spent on the water in a drift boat, it was naturally just a matter of  time before I devised a portable easel that allowed me to paint in my boat, from the water.
Painting a landscape from the river is an easy affair, I simply find the right spot and drop anchor. Including my friends in the scene is a bit more problematic as they're on the water to fish, not model for me. This is accomplished by capturing a few images of them throughout the day and using these as reference material later, in the studio.
What I find most intriguing about painting these plein air scenes is communicating the mood projected onto the landscape by the weather. When I begin a painting, the sky and the weather it portends are always my first considerations. I find it interesting, even telling, that the definition of "atmosphere" includes reference to both climate (weather), and the pervading and distinctive character (mood) of a locale.
The mood of a painting, and every element within the composition is affected by the weather, the time of day and the quality of light it produces, and other atmospheric conditions such as humidity.
Humidity, and the hazy affect it has upon the landscape, is often a difficult effect to render. On humid days, when the air is thick and heavy with moisture, colors can appear rich and super-saturated, almost wet-looking.
Understanding atmospheric perspective becomes important when attempting to capture a humid and hazy day. As humidity tends to be densest near the earth, objects close to the horizon will appear lighter in value, and the blue of the sky will darken overhead. Additionally, humid days are seldom windy, and consequently any water in the composition is generally flat and highly reflective.
The following two paintings were rendered on a humid day while floating the upper Mississippi.