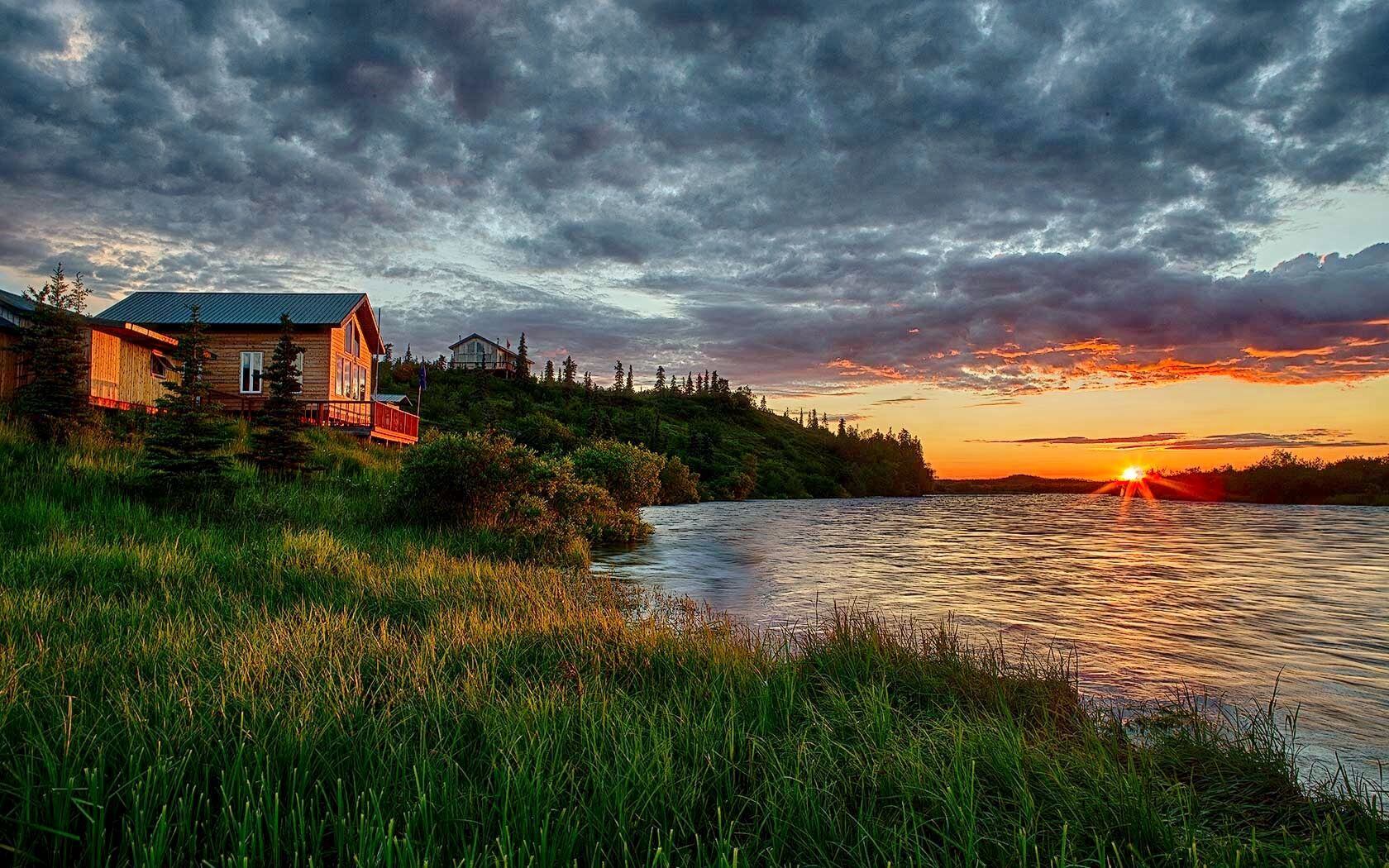 I've hosted trips to Alaska Trophy Adventures Lodge and acted as a representative and booking agent since 2018. From the very beginning I've been continually impressed with how Wayne and Susan McGee, and their family, manage and run the day-to-day operations of a uniquely remote Alaskan fishing lodge.
Alaska Trophy Adventures is family-run and operated, and the lodge's guests are invited into the family from the minute they arrive. There are a lot of compelling reasons to book a fishing trip at ATA Lodge.
Let us book your Alaskan adventure now!
---
Why Alaska Trophy Adventures Lodge?
A Truly Remote Alaskan Experience – While many fishermen who travel to Alaska associate "remoteness" with access by floatplane, the truth is that, unless the water is private or permitted… if one floatplane can land, there's nothing to stop anyone else from doing the same. ATA is remote by virtue of its location and lack of access by floatplanes. Experience true Alaskan Wilderness!
Home Water – ATA Lodge is strategically located on the famous braids of the Alagnak River, just six miles below the confluence of the Alagnak and Nonvianuk River. There are over 100 miles of legendary "Home Water" accessible by jet boat.
The Fishing – The Alagnak River and it's tributaries host all five species of Pacific salmon (king, sockeye, silver, chum, and pink). Because each salmon species migrates at a different time during the summer, availability during each week will vary. Contact Bob for more details.
Resident freshwater species abound! Dolly Varden run with the salmon. Big grayling are plentiful and readily hit dry flies. There is the occasional arctic char and lake trout that have drifted down from the lakes. Would you like to run up to the lake and take a hike to catch a boatload of northern pike? There'll be no problem recruiting a guide for that trip!
Bad Weather – ATA Lodge isn't reliant upon aircraft to access its best fishing, we fish each day from the lodge by jet boat… regardless of the weather.
Reasonably Priced – Because ATA Lodge doesn't own or lease a fleet of floatplanes, it can keep the price of a week's fishing at a reasonable rate. While some fly-out lodges cost between $9,500 to $15,500 per week, ATA Lodge charges just $6,800… about half the price of a fly-out lodge!
Please let us know if you'd like to visit Alaska Trophy Adventures Lodge.
Images courtesy of Wayne and Jacob McGee.